Shape up with some Boohbah skipping and make some magical marching moves. In Storyworld, Auntie finds a sunken treasure chest in the sand. But can she unlock it and discover the dazzling secret inside?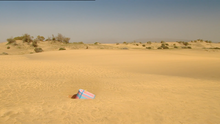 (Repeated Lines)
Humbah: Nobody messes with Humbah, you know that, don't you? You've been very naughty that I got a list!
Zumbah: That's our Homer.
Ad blocker interference detected!
Wikia is a free-to-use site that makes money from advertising. We have a modified experience for viewers using ad blockers

Wikia is not accessible if you've made further modifications. Remove the custom ad blocker rule(s) and the page will load as expected.