Let your feet march to the magical Boohbah beat and do a dizzy In and Out dance. In Storyworld, Mrs Lady and Auntie find some snowballs. Can they figure out what to do next?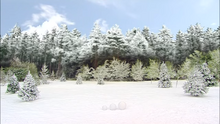 This is the last episode to have Snow.
This episode marks the last appearance of Mrs Lady.