Skipping Rope
Season 1, Episode 1

Vital statistics

Air date
United Kingdom: 14 April, 2003
United States: January 19, 2004
Written by
Alan Dapre
Directed by
Chris Bernard

Annie Gibbs

Vic Finch

Episode guide

Previous
Next
None
Pearly Shells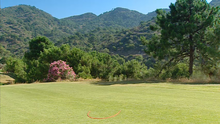 Come and bounce with the Boohbahs and do some funny folding. In Storyworld, Sister is skipping with a swirly skipping rope and soon everyone wants a turn. But can they all join in without getting in a twist?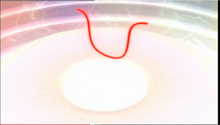 It's a red skipping rope.
Somebody's coming
It's Brother and Sister.
Brother doesn't have a skipping rope.
It's a blue skipping rope.
It's a long skipping rope.
It's Mr Man.
It's Mrs Lady.
It's a longer skipping rope.
It's Grandmamma and Grandpappa.
It's an even longer skipping rope.
All fall down.
Goodbye.
Ad blocker interference detected!
Wikia is a free-to-use site that makes money from advertising. We have a modified experience for viewers using ad blockers

Wikia is not accessible if you've made further modifications. Remove the custom ad blocker rule(s) and the page will load as expected.