Keep fit with some quick Boohbah action, and join in with their whirly weaving. In Storyworld, Mrs Lady finds a musical flute. The Storypeople take note and dance to her twirly tune.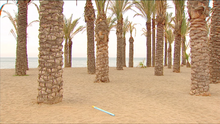 This is the first Boohbah episode to be written by Robin Stevens, who also plays the role of Grandpappa.
First Boohbah episode with new opening line.
It's a musical pipe.
It's Little Dog Fido.
Somebody's coming.
It's Mrs Lady.
It's Brother and Sister.
It's Mr Man.
It's Grandpappa.
Everybody's dancing.
It's a big drink.
That's better.
Everybody's tired.
Goodbye.
Ad blocker interference detected!
Wikia is a free-to-use site that makes money from advertising. We have a modified experience for viewers using ad blockers

Wikia is not accessible if you've made further modifications. Remove the custom ad blocker rule(s) and the page will load as expected.