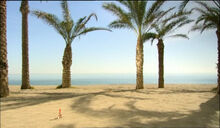 Bells
Season 1, Episode 30

Vital statistics

Air date
Unknown
Written by
Alan Dapre
Directed by
Chris Bernard


Annie Gibbs
Vic Finch

Episode guide

Previous
Next
Two Hats
Shed
Swing your arms with the busy dizzy Boohbahs and then scrunch up small and stretch big. In Storyworld, Grandmamma tries to pick up a very big bell. Will she drop a clanger? 
2 Country Intro: Australia & China
Warm-Up Dance: Swing Your Arms
Storypeople: Grandmamma, Mr Man, Brother and Sister
End Dance: Scrunching And Stretching
This is the 1st episode with the warm-up dance "Swing Your Arms".